45+/55+ Division
September 12 – 15, 2024
35+ Division
September 19 – 22, 2024
25+ Division
September 26 – 29, 2024
The Ripken Experience
– Myrtle Beach, SC
NO METAL CLEATS FOR ALL PLAYERS!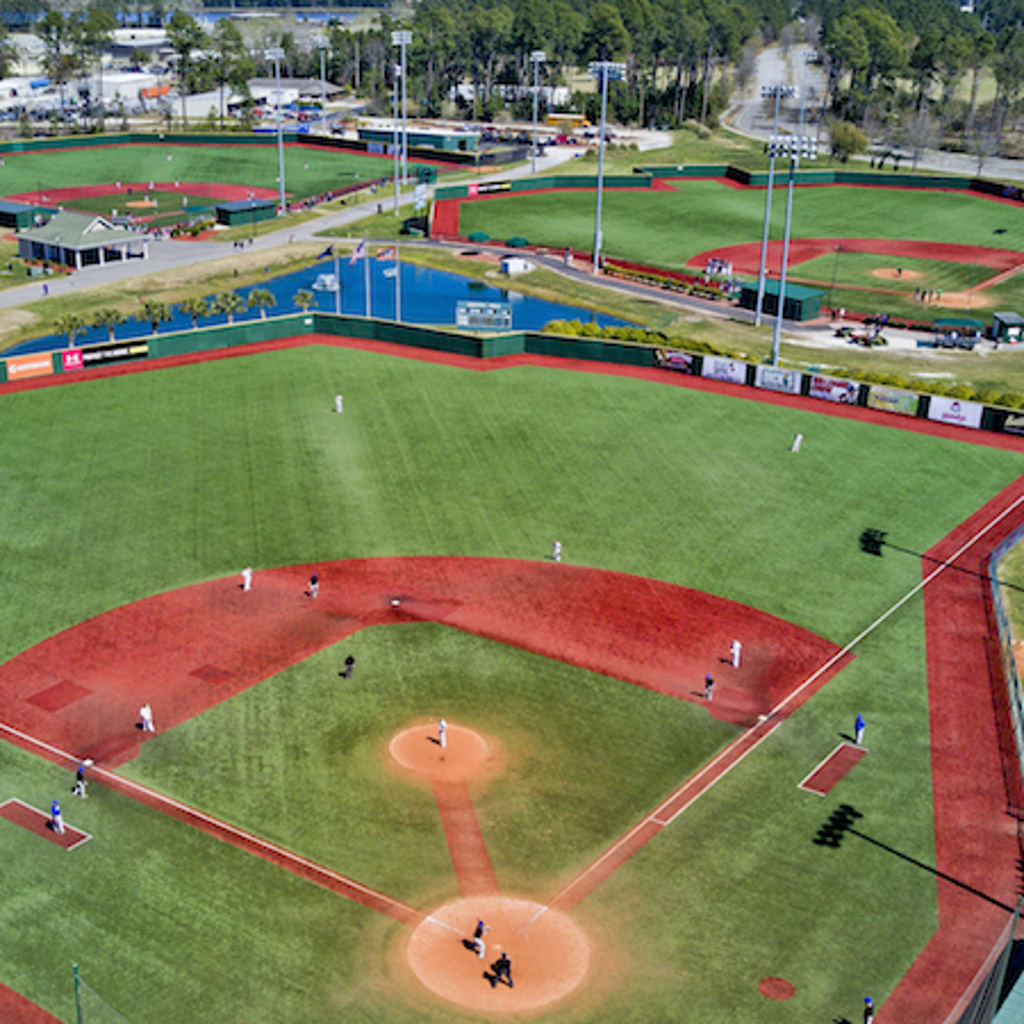 Why play in the USAB World Series?
Games Played at the World Class Ripken Experience!

Scoreboard Operators/PA Announcers/Walk-up Music Every Game!

All Games Live Streamed Online!

Championship Team Receives Championship Rings in Post Game On-Field Awards Ceremony!

Plenty to do off the field in Myrtle Beach, one of the top vacation destinations in the country!
11th Annual USAB World Series
DIVISIONS: *ALL DIVISIONS ARE WOOD BAT
25+ (teams may have a maximum of 3 players within 3 years of the age limit
(22-24).  These players may not pitch under any circumstances)
35+ (no underage players)
45+ (No underage players)
55+ (No underage players)
FORMAT:
Pool Play and Playoffs consisting of 5 guaranteed games.  All games are 9 innings.
Game times: Thursday-Saturday (9am/12:15am/3:30pm/6:45pm).  Sunday game times are (9am/12:15pm).
PLAYOFFS:
Quarterfinals (if necessary), Semifinal, and Championship games. Playoffs begin on Saturday afternoon with Championship games on Sunday.  The playoff format is determined by the final number of teams in each division.  Teams could potentially play a total of 8 games.
AWARDS:
Team Champions:
United States Adult Baseball Commemorative World Series Team award
Individual Team Champion Awards:
Each player on the winning team will receive World Series rings
Team Runner-up:
United States Adult Baseball Commemorative World Series Team award
Championship Game MVP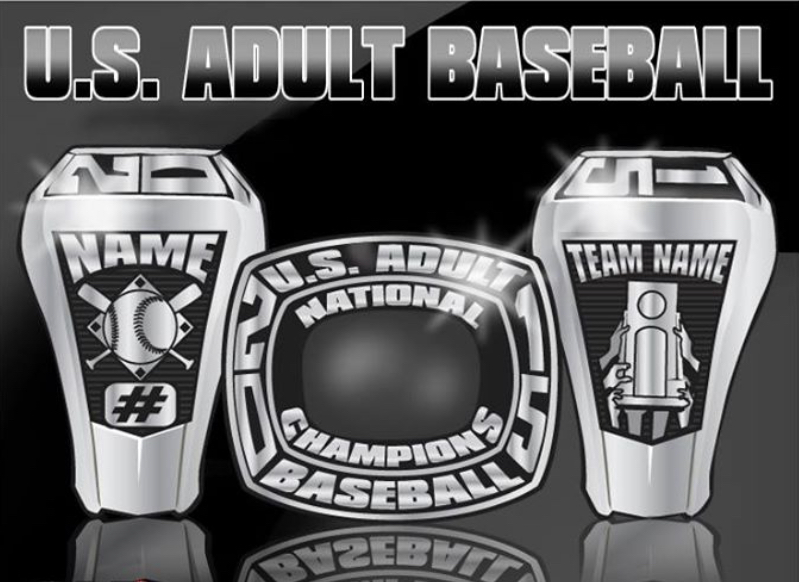 ENTRY FEE:
Player Fee of $135 per player (Min. 15 players – Max. 24 players). The deadline to register and pay in full is August 30, 2024. No teams will be accepted after August 30th.
Entry Includes
Entry fee includes general liability medical insurance for each participant, baseballs, line-up cards and scorebooks, PA Announcer/walk-up music/scoreboard operator at every game, 2 umpires per game (3 man crew for Championship), 5 guaranteed games, playoffs for every division, awards for team champion and team runners-up, World Series rings for individual champions, Championship game MVP.
DEPOSITS
All teams must submit a $375 (non-refundable) deposit at the time of registration to reserve a place in the tournament.
The minimum balance of the team fee must be submitted by August 30th, 2024.